Das ist Il Pausillo Agriturismo
---
Il Pausillo Agriturismo is situated on the Pausillo hill in the Nature Park of the same name with a view over the Lago Trasimeno and the borders of Tuscany. We are in the Paciano area famous for some of the most beautiful villages in Italy.
Our smallholding is an old farmhouse surrounded by nature and countryside. This peaceful beauty spot is the perfect holiday retreat, and a place to escape from our hectic lives and simply relax. You can enjoy swimming in the pool, cooling down between sunbathing. The surrounding area is great for short walks or trips out on a mountain bike.
Pets are welcome. Please inform us in advance.
There is a common room where breakfast is served when required and has a small library of books, not only in Italian but also some in English and German.
---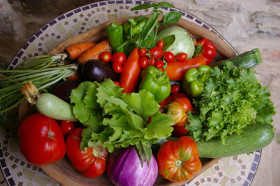 On our small holding there is a small organic vegetable garden and we also produce our own organic olive oil. Just ask us about it.
---
---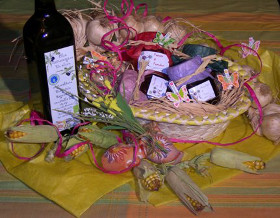 You can contact us directly to purchase agricultural products such as wine, olive oil, jams, etc..
---
The nearest big town is Perugia and is a 45 minute drive away. But there are other smaller places to visit and go shopping in the near vicinity namely Paciano, Tavernelle, Chiusi, Citta della Pieve und Castiglione del Lago, these can be reached in a matter of minutes by car.
There's a lido in Tavernelle with a water slide, but don't forget the swimming cap they are quite strict that you use one (for hygiene).
The Island of Polvese (Isola Polvese) in Lago Trasimeno is a nature reserve with no cars at all and is a lovely place to visit for a picnic or a walk around. You can conveniently leave your car in San Feliciano where a ferry will bring you to the island.
---